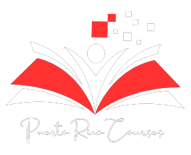 Terms of Service
Puerto Rico Courses Terms of Service

Introduction
Welcome to Puerto Rico Courses, a website dedicated to providing educational resources related to Puerto Rico, its culture, history, and people, and modernizing our schools in Puerto Rico. Our goal is to create a family-friendly and school-aged environment where users can learn, interact, and share information. By accessing or using our website, you agree to be bound by these Terms of Service ("Terms"). If you do not agree with these Terms, please do not access or use the website.
Eligibility
Puerto Rico Courses is designed for users of all ages. However, if you are under the age of 13, you must obtain permission from a parent or legal guardian before accessing or using the website. By using the website, you represent and warrant that you have the necessary permission and consent.
User Conduct
By accessing and using Puerto Rico Courses, you agree to:
a. Comply with all applicable laws and regulations;
b. Treat other users with respect and courtesy;
c. Only submit content that is appropriate for a family-friendly and school-aged environment;
d. Not engage in any form of harassment, bullying, or discrimination;
e. Not impersonate any person or entity or misrepresent your affiliation with a person or entity;
f. Not post or transmit any material that contains viruses or other harmful components;
g. Not use the website for any commercial purposes without the express written consent of Puerto Rico Courses;
h. Not infringe on the intellectual property rights of others.
User-Generated Content
Puerto Rico Courses may allow users to submit, post, or share content such as text, images, videos, or other materials ("User Content"). By submitting User Content, you grant Puerto Rico Courses a worldwide, non-exclusive, royalty-free, sublicenseable, and transferable license to use, reproduce, distribute, prepare derivative works of, display, and perform the User Content in connection with the website and Puerto Rico Courses' business.
You are solely responsible for the User Content that you submit, post, or share on the website. Puerto Rico Courses does not endorse any User Content or any opinion, recommendation, or advice expressed therein. We reserve the right, but have no obligation, to monitor, edit, or remove User Content that we determine, in our sole discretion, to be inappropriate, offensive, or in violation of these Terms.
Intellectual Property Rights
All content on the website, including but not limited to text, graphics, logos, images, videos, and software, is the property of Puerto Rico Courses or its content suppliers and is protected by copyright, trademark, and other intellectual property laws. Unauthorized use of the website's content is strictly prohibited.
Limitation of Liability
Puerto Rico Courses shall not be liable for any direct, indirect, incidental, special, or consequential damages resulting from your access to or use of the website or any content made available on the website, even if we have been advised of the possibility of such damages.
Indemnification
You agree to indemnify, defend, and hold harmless Puerto Rico Courses, its affiliates, and their respective officers, directors, employees, and agents from and against any and all claims, damages, losses, or expenses, including reasonable attorneys' fees, arising out of or related to your access to or use of the website, your User Content, or your violation of these Terms.
Governing Law and Jurisdiction
These Terms and your use of the website shall be governed by and construed in accordance with the laws of the State of California, without regard to its conflict of law provisions. You agree to submit to the personal and exclusive jurisdiction of the courts located in the State of California for the resolution of any disputes arising out of or relating to these Terms or your use of the webiste.