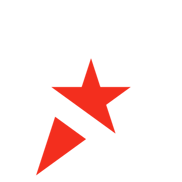 Julia Programming Language
Lesson Plan: Introduction to Julia Programming Language (Plan de lección: Introducción al lenguaje de programación Julia)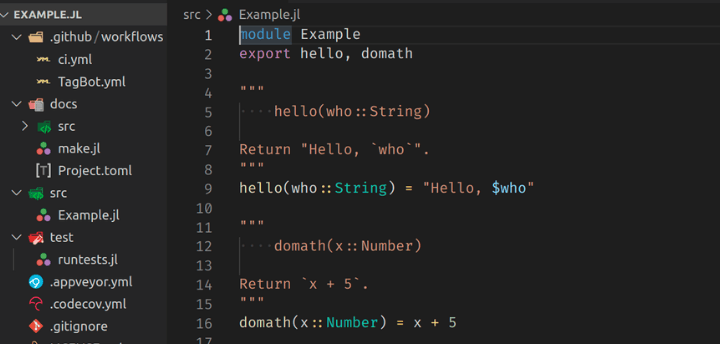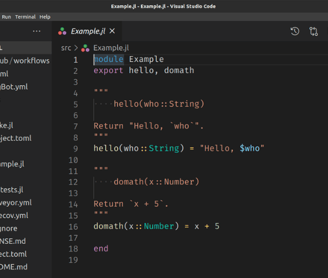 Lesson Plan: Introduction to Julia Programming Language (Plan de lección: Introducción al lenguaje de programación Julia)
Objective (Objetivo):
Students will gain an understanding of the basics of the Julia programming language and write simple programs to practice fundamental concepts. (Los estudiantes adquirirán una comprensión de los conceptos básicos del lenguaje de programación Julia y escribirán programas simples para practicar conceptos fundamentales).
Materials (Materiales):
Whiteboard/Smartboard (Pizarra/Pizarra electrónica)
Computers with Julia installed (Computadoras con Julia instalado)
Handout with key terms and syntax (Folleto con términos clave y sintaxis)
Practice exercises (Ejercicios de práctica)
Duration (Duración): 1 hour (1 hora)
Introduction (Introducción) - 10 minutes (10 minutos)
Begin by explaining what the Julia programming language is and its main applications (in both English and Spanish). (Comience explicando qué es el lenguaje de programación Julia y sus principales aplicaciones en inglés y español).
Write the definition of the Julia programming language on the board and read it aloud. (Escriba la definición del lenguaje de programación Julia en la pizarra y léala en voz alta): "Julia is a high-level, high-performance programming language for technical computing, with syntax that is familiar to users of other technical computing environments."
Explain that today's lesson will focus on the basic concepts and syntax of Julia. (Explique que la lección de hoy se centrará en los conceptos básicos y la sintaxis de Julia).
Main Activity (Actividad Principal) - 40 minutes (40 minutos)
Pass out the handout with key terms and syntax in both languages. (Entregue el folleto con los términos clave y la sintaxis en ambos idiomas.)
Present the key concepts of the Julia programming language (in English and Spanish) using the whiteboard or smartboard. Concepts to discuss:
a. Variables (Variables)
b. Data types (Tipos de datos)
c. Control structures (Estructuras de control)
d. Functions (Funciones)
e. Arrays (Arreglos)
For each concept, provide a brief description, the corresponding syntax, and examples in Julia. Encourage students to take notes in both languages. (Para cada concepto, proporcione una breve descripción, la sintaxis correspondiente y ejemplos en Julia. Anime a los estudiantes a tomar notas en ambos idiomas).
English:
Variables: Variables in Julia are used to store values. You can assign a value to a variable using the assignment operator (=). For example, x = 5 assigns the value 5 to the variable x.
Data Types: Julia has various data types, such as Integers, Floating-point numbers, Booleans, and Strings. For example, a = 42 is an integer, b = 3.14 is a floating-point number, c = true is a boolean, and d = "Hello" is a string.
Control Structures: Control structures in Julia include conditional statements and loops. For example, the if-else statement can be used for conditional execution:
if x > 0
println("x is positive")
else
println("x is not positive")
end
Functions: Functions in Julia are reusable pieces of code that perform a specific task. Functions are defined using the function keyword:
function greet(name)
println("Hello, $name!")
end
greet("John")
Arrays: Arrays are used to store collections of values in Julia. They can be created using square brackets:

numbers = [1, 2, 3, 4, 5]
Spanish:
Variables: Las variables en Julia se utilizan para almacenar valores. Puede asignar un valor a una variable utilizando el operador de asignación (=). Por ejemplo, x = 5 asigna el valor 5 a la variable x.
Tipos de datos: Julia tiene varios tipos de datos, como Enteros, Números de punto flotante, Booleanos y Cadenas. Por ejemplo, a = 42 es un entero, b = 3.14 es un número de punto flotante, c = true es un booleano y d = "Hola" es una cadena.
if x > 0
println("x es positivo")
else
println("x no es positivo")
end
Funciones: Las funciones en Julia son fragmentos de código reutilizables que realizan una tarea específica. Las funciones se definen utilizando la palabra clave function:
Estructuras de control: Las estructuras de control en Julia incluyen declaraciones condicionales y bucles. Por ejemplo, la declaración if-else se puede utilizar para la ejecución condicional:
function saludar(nombre)
println("¡Hola, $nombre!")
end
saludar("Juan")
Arreglos: Los arreglos se utilizan para almacenar colecciones de valores en Julia. Se pueden crear usando corchetes:
numeros = [1, 2, 3, 4, 5]
Divide the students into pairs and have them work on practice exercises using the computers. Each exercise should focus on a specific concept covered in the lesson. (Divida a los estudiantes en parejas y pídales que trabajen en ejercicios prácticos utilizando las computadoras. Cada ejercicio debe centrarse en un concepto específico tratado en la lección).
Conclusion (Conclusión) - 10 minutes (10 minutos)
Have students share their solutions to the practice exercises and discuss any challenges they faced. (Pida a los estudiantes que compartan sus soluciones a los ejercicios prácticos y discutan los desafíos que enfrentaron).
Summarize the key concepts covered in the lesson and emphasize the importance of practice in mastering the Julia programming language. (Resuma los conceptos clave cubiertos en la lección y enfatice la importancia de la práctica para dominar el lenguaje de programación Julia).
English:
High-performance: Julia offers the speed and efficiency required for complex AI computations and large datasets.
Easy to learn: Julia's syntax is user-friendly and familiar to users of other programming languages, making it easy to adopt for AI projects.
Interoperability: Julia can easily interface with other programming languages and libraries, allowing seamless integration with existing AI tools and frameworks.
Built-in parallelism: Julia's built-in support for parallel and distributed computing enables efficient execution of AI algorithms on multi-core processors and clusters.
Active community: Julia has a growing community of users and developers who contribute to the language's development and provide support for AI applications.
Spanish:
Alto rendimiento: Julia ofrece la velocidad y eficiencia necesarias para cálculos de IA complejos y conjuntos de datos grandes.
Fácil de aprender: La sintaxis de Julia es fácil de usar y familiar para los usuarios de otros lenguajes de programación, lo que facilita su adopción en proyectos de IA.
Interoperabilidad: Julia puede interactuar fácilmente con otros lenguajes de programación y bibliotecas, lo que permite una integración perfecta con herramientas y marcos de IA existentes.
Paralelismo incorporado: El soporte integrado de Julia para la informática paralela y distribuida permite la ejecución eficiente de algoritmos de IA en procesadores de múltiples núcleos y clústeres.
Comunidad activa: Julia cuenta con una creciente comunidad de usuarios y desarrolladores que contribuyen al desarrollo del lenguaje y brindan soporte para aplicaciones de IA.
Set learning objectives: Define clear goals for the students, such as mastering basic syntax, understanding core concepts, and being able to create simple programs in Julia.
Prepare materials: Gather and create resources such as handouts, slides, and example code to help illustrate concepts and facilitate learning.
Install Julia: Ensure that all students have access to computers with the Julia programming language installed, as well as any necessary tools, such as an integrated development environment (IDE).
Introduce Julia: Provide an overview of the language, its history, and its use cases, with a focus on its relevance to the students' interests and objectives.
Teach basic syntax: Explain and demonstrate the basic syntax of the Julia programming language, including variables, data types, and operators.
Explain control structures: Cover conditionals (if-else statements), loops (for and while loops), and other essential control structures in Julia.
Introduce functions: Teach students how to create, call, and use functions in Julia, emphasizing the importance of code reusability and modularity.
Discuss arrays and collections: Explain how to create, manipulate, and use arrays, dictionaries, and other collection types in Julia.
Introduce parallelism and performance: Highlight Julia's built-in support for parallel and distributed computing, and discuss techniques for optimizing code performance.
Teach error handling: Demonstrate how to handle errors and exceptions in Julia using try-catch blocks and other techniques.
Assign practice exercises: Provide students with exercises and projects that allow them to apply their knowledge and practice their skills in a hands-on manner.
Encourage collaboration: Promote teamwork and collaboration among students by assigning group projects, facilitating code reviews, and organizing discussions.
Offer guidance and support: Be available to answer questions, provide clarification, and offer guidance on best practices and problem-solving techniques.
Review and reinforce concepts: Regularly review key concepts and provide additional explanations or examples as needed to ensure understanding and retention.
Evaluate progress: Assess student progress through quizzes, tests, or project evaluations, and adjust teaching methods and materials as needed to address areas of difficulty or confusion.
Establezca objetivos de aprendizaje: defina objetivos claros para los estudiantes, como dominar la sintaxis básica, comprender los conceptos básicos y poder crear programas simples en Julia.
Prepare materiales: recopile y cree recursos como folletos, diapositivas y código de ejemplo para ayudar a ilustrar conceptos y facilitar el aprendizaje.
Instale Julia: asegúrese de que todos los estudiantes tengan acceso a computadoras con el lenguaje de programación Julia instalado, así como a las herramientas necesarias, como un entorno de desarrollo integrado (IDE).
Presente a Julia: brinde una descripción general del idioma, su historia y sus casos de uso, con un enfoque en su relevancia para los intereses y objetivos de los estudiantes.
Enseñe la sintaxis básica: explique y demuestre la sintaxis básica del lenguaje de programación Julia, incluidas las variables, los tipos de datos y los operadores.
Explique las estructuras de control: cubra los condicionales (sentencias if-else), bucles (bucles for y while) y otras estructuras de control esenciales en Julia.
Presente funciones: enseñe a los estudiantes cómo crear, llamar y usar funciones en Julia, enfatizando la importancia de la modularidad y la reutilización del código.
Discuta arreglos y colecciones: explique cómo crear, manipular y usar arreglos, diccionarios y otros tipos de colecciones en Julia.
Presente el paralelismo y el rendimiento: destaque el soporte integrado de Julia para computación paralela y distribuida, y discuta las técnicas para optimizar el rendimiento del código.
Enseñar el manejo de errores: Demostrar cómo manejar errores y excepciones en Julia usando bloques try-catch y otras técnicas.
Asigne ejercicios de práctica: Proporcione a los estudiantes ejercicios y proyectos que les permitan aplicar sus conocimientos y practicar sus habilidades de manera práctica.
Fomente la colaboración: promueva el trabajo en equipo y la colaboración entre los estudiantes mediante la asignación de proyectos grupales, la facilitación de revisiones de código y la organización de debates.
Ofrezca orientación y apoyo: esté disponible para responder preguntas, proporcionar aclaraciones y ofrecer orientación sobre las mejores prácticas y técnicas de resolución de problemas.
Revise y refuerce los conceptos: revise regularmente los conceptos clave y proporcione explicaciones o ejemplos adicionales según sea necesario para garantizar la comprensión y la retención.
Evaluar el progreso: evalúe el progreso de los estudiantes a través de cuestionarios, pruebas o evaluaciones de proyectos, y ajuste los métodos y materiales de enseñanza según sea necesario para abordar las áreas de dificultad o confusión.
Quiz: Julia Programming Language (Cuestionario: Lenguaje de programación Julia)
Instructions (Instrucciones):
Answer the following questions related to the Julia programming language. (Responda las siguientes preguntas relacionadas con el lenguaje de programación Julia).
What is the primary purpose of variables in Julia? (¿Cuál es el propósito principal de las variables en Julia?)
a. To store data (Para almacenar datos)
b. To perform calculations (Para realizar cálculos)
c. To control program flow (Para controlar el flujo del programa)
d. To define functions (Para definir funciones)
Which of the following is a valid data type in Julia? (¿Cuál de los siguientes es un tipo de dato válido en Julia?)
a. List (Lista)
b. Tuple (Tupla)
c. Map (Mapa)
d. Set (Conjunto)
How do you define a function in Julia? (¿Cómo se define una función en Julia?)
a. Using the def keyword (Usando la palabra clave def)
b. Using the function keyword (Usando la palabra clave function)
c. Using the func keyword (Usando la palabra clave func)
d. Using the define keyword (Usando la palabra clave define)
What is the correct syntax for a for loop in Julia? (¿Cuál es la sintaxis correcta para un bucle for en Julia?)
a. for i in range(1, 5):
b. for i = 1:5 do
c. for (i = 1; i <= 5; i++)
d. for i in 1:5
How do you create an array with the values 1, 2, and 3 in Julia? (¿Cómo se crea un arreglo con los valores 1, 2 y 3 en Julia?)
a. [1, 2, 3]
b. {1, 2, 3}
c. array(1, 2, 3)
d. Array(1, 2, 3)
Answers (Respuestas): 1. a, 2. b, 3. b, 4. d, 5. a