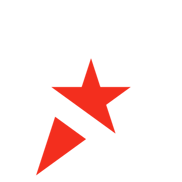 AI Programming Languages 101
Lesson Plan: Introduction to Programming Languages
Lesson Plan: Introduction to Programming Languages for Artificial Intelligence (Introducción a los Lenguajes de Programación para Inteligencia Artificial)
Objective (Objetivo):
Students will be able to identify and describe various programming languages used in Artificial Intelligence today, along with their applications, advantages, and disadvantages. (Los estudiantes podrán identificar y describir varios lenguajes de programación utilizados en la Inteligencia Artificial en la actualidad, junto con sus aplicaciones, ventajas y desventajas.)
Materials (Materiales):
Whiteboard/Smartboard (Pizarra/Pizarra electrónica)
Handout with key terms (Folleto con términos clave)
Computer/Projector (Computadora/Proyector)
Video/interactive examples (Videos/ejemplos interactivos)
Group activity worksheet (Hoja de trabajo para actividad grupal)
Duration (Duración): 1 hour (1 hora)
Introduction (Introducción) - 10 minutes (10 minutos)
Begin by asking students if they know what programming languages are (in both English and Spanish). (Comience preguntándoles a los estudiantes si saben qué son los lenguajes de programación en inglés y español).
Write the definition of programming languages on the board and read it aloud. (Escriba la definición de lenguajes de programación en la pizarra y léala en voz alta): "Programming languages (Lenguajes de programación) are formal languages used to give instructions to a computer or machine, allowing them to perform specific tasks."
Explain that different programming languages are used for Artificial Intelligence, and that we will explore these in the lesson. (Explique que se utilizan diferentes lenguajes de programación para la Inteligencia Artificial y que los exploraremos en la lección.)
Main Activity (Actividad Principal) - 40 minutes (40 minutos)
Pass out the handout with key terms in both languages. (Entregue el folleto con los términos clave en ambos idiomas.)
Present each programming language (in English and Spanish) using visual aids, such as a presentation or video. (Presente cada lenguaje de programación en inglés y español utilizando ayudas visuales, como una presentación o video). Programming languages to discuss:
a. Python (Python)
b. R (R)
c. Java (Java)
d. Lisp (Lisp)
e. Prolog (Prolog)
f. C++ (C++)
g. Julia (Julia)
For each programming language, provide a brief description, applications in AI, and advantages and disadvantages. Encourage students to take notes in both languages. (Para cada lenguaje de programación, proporcione una breve descripción, aplicaciones en IA, ventajas y desventajas. Anime a los estudiantes a tomar notas en ambos idiomas).
a. Python (Python)
English: Python is a versatile, high-level programming language that is widely used for various applications, including web development, data analysis, and artificial intelligence. It is known for its readability, simplicity, and large standard library, which makes it an excellent choice for beginners and experienced programmers alike.
Spanish: Python es un lenguaje de programación de alto nivel y versátil que se utiliza ampliamente para diversas aplicaciones, incluido el desarrollo web, el análisis de datos y la inteligencia artificial. Se destaca por su legibilidad, simplicidad y amplia biblioteca estándar, lo que lo convierte en una excelente opción tanto para principiantes como para programadores experimentados.
b. R (R)
English: R is a programming language and software environment specifically designed for statistical computing and data visualization. It is widely used in data analysis, machine learning, and statistical modeling, making it popular among statisticians, data scientists, and researchers.
Spanish: R es un lenguaje de programación y entorno de software diseñado específicamente para el cálculo estadístico y la visualización de datos. Se utiliza ampliamente en el análisis de datos, el aprendizaje automático y la modelización estadística, lo que lo hace popular entre estadísticos, científicos de datos e investigadores.
c. Java (Java)
English: Java is a widely-used, object-oriented programming language that is platform-independent, allowing developers to write code that runs on multiple platforms without modification. Java is often used for web applications, mobile app development, and enterprise-level applications.
Spanish: Java es un lenguaje de programación orientado a objetos muy utilizado que es independiente de la plataforma, lo que permite a los desarrolladores escribir código que se ejecuta en múltiples plataformas sin modificaciones. Java se utiliza a menudo para aplicaciones web, desarrollo de aplicaciones móviles y aplicaciones a nivel empresarial.
d. Lisp (Lisp)
English: Lisp is one of the oldest high-level programming languages, designed for symbolic computing and manipulation. It is particularly well-suited for artificial intelligence and natural language processing tasks due to its flexibility, expressiveness, and support for recursion.
Spanish: Lisp es uno de los lenguajes de programación de alto nivel más antiguos, diseñado para el cálculo simbólico y la manipulación. Es especialmente adecuado para tareas de inteligencia artificial y procesamiento de lenguaje natural debido a su flexibilidad, expresividad y soporte para la recursión.
e. Prolog (Prolog)
English: Prolog is a logic programming language primarily used in artificial intelligence and symbolic reasoning. It is based on formal logic, making it well-suited for tasks that involve searching through large databases, natural language processing, and expert systems.
Spanish: Prolog es un lenguaje de programación lógico utilizado principalmente en inteligencia artificial y razonamiento simbólico. Se basa en la lógica formal, lo que lo hace adecuado para tareas que involucren la búsqueda en grandes bases de datos, el procesamiento de lenguaje natural y los sistemas expertos.
f. C++ (C++)
English: C++ is a powerful, general-purpose programming language that is an extension of the C language. It is widely used for system programming, game development, and high-performance computing due to its efficiency and support for object-oriented, procedural, and generic programming paradigms. C++ is also employed in artificial intelligence applications, especially in areas that demand high-performance computations.
Spanish: C++ es un lenguaje de programación potente y de propósito general que es una extensión del lenguaje C. Se utiliza ampliamente para la programación de sistemas, el desarrollo de videojuegos y la computación de alto rendimiento debido a su eficiencia y soporte para paradigmas de programación orientada a objetos, procedural y genérica. C++ también se emplea en aplicaciones de inteligencia artificial, especialmente en áreas que requieren cálculos de alto rendimiento.
g. Julia (Julia)
English: Julia is a high-level, high-performance programming language for technical computing, with syntax that is familiar to users of other technical computing environments. It provides a sophisticated compiler, distributed parallel execution, numerical accuracy, and an extensive mathematical function library. Julia is well-suited for artificial intelligence applications, particularly in machine learning and data analysis, due to its speed and ease of use.
Spanish: Julia es un lenguaje de programación de alto nivel y alto rendimiento para la computación técnica, con una sintaxis familiar para los usuarios de otros entornos de computación técnica. Proporciona un compilador sofisticado, ejecución paralela distribuida, precisión numérica y una extensa biblioteca de funciones matemáticas. Julia es adecuada para aplicaciones de inteligencia artificial, particularmente en aprendizaje automático y análisis de datos, debido a su velocidad y facilidad de uso.
After discussing each programming language, divide the class into small groups. (Después de discutir cada lenguaje de programación, divida la clase en pequeños grupos).
Hand out the group activity worksheet with real-world examples of AI applications. Each group will discuss and identify the programming language used in each example, as well as its advantages and disadvantages. (Entregue la hoja de trabajo para la actividad grupal con ejemplos del mundo real de aplicaciones de IA. Cada grupo discutirá e identificará el lenguaje de programación utilizado en cada ejemplo, así como sus ventajas y desventajas).
Have each group present their findings to the class.